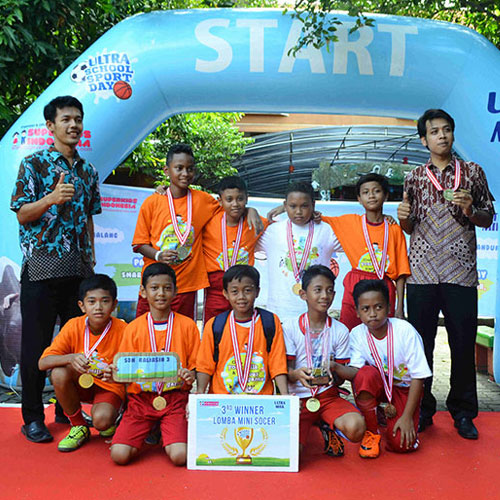 28 May 2016
SCHOOL ATTACK at Surabaya with Ultra Milk and Superkids Indonesia
SCHOOL ATTACK at Surabaya with Ultra Milk and Superkids Indonesia
Details...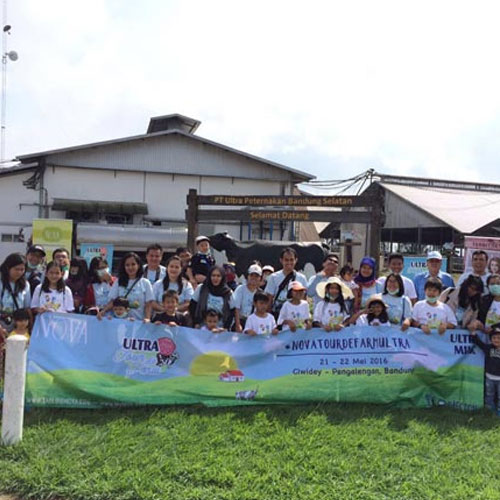 22 May 2016
Tour De Farm Ultra Milk Bersama Tabloid Nova
In conjugation with National Milk Day, Ultra Milk is collaborating with Tabloid Nova where we invite 10 families to visit Ultra Peternakan Bandung Selatan (UPBS).
Details...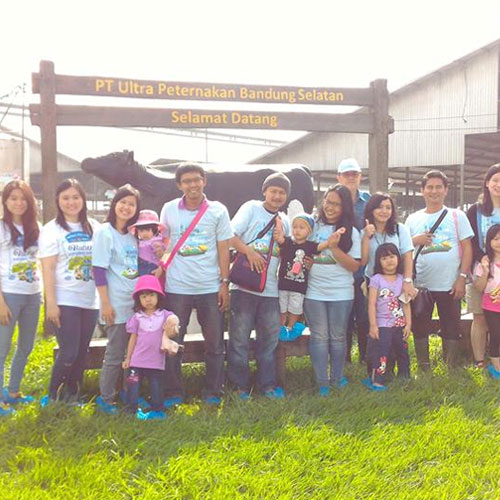 21 May 2016
Tour De Farm Ultra Milk Bersama NET TV
Dalam rangka menyambut Hari Susu Nusantara, Ultra Milk bekerjasama dengan NET TV mengadakan acara Tour de Farm yang berlangsung pada tanggal 20 – 21 Mei 2016. Sebanyak 5 keluarga berkunjung ke peternakan Ultra Milk yang biasa disebut dengan UPBS (Ultra Peternakan Bandung Selatan) yang berada di kawasan Bandung Selatan.
Details...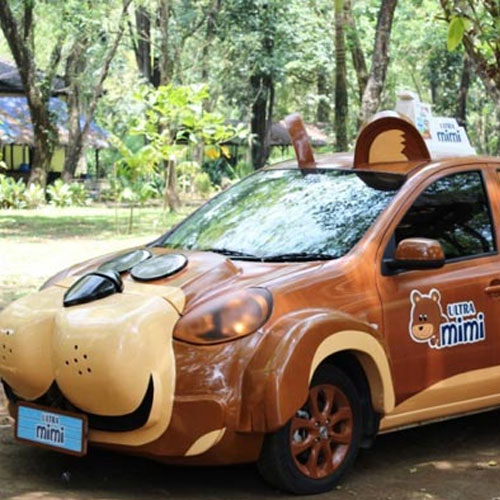 12 May 2016
Pre-Shool Roadshow Ultra Mimi Carafun In Medan City
Ultra Mimi Carafun is back! Previously, we did a roadshow to Jakarta and Bandung City; now we are heading to Medan City, Sumatra in this April 2016.
Details...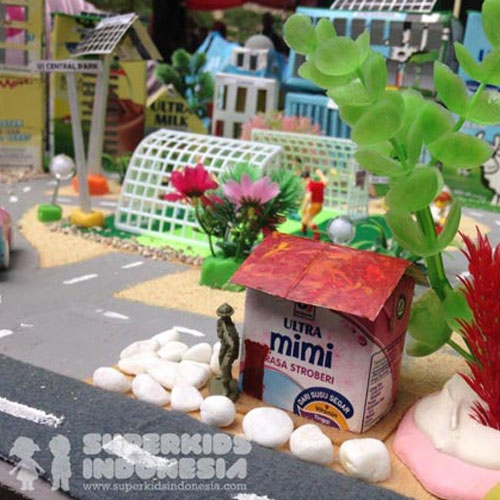 11 May 2016
School Attack Event with Ultra Milk and Superkids Indonesia
Milk is essential for children's growth as it highly contains the most complete natural nutrients. Unfortunately, milk has been considered as supplemental nutrients only for children after their growing stage rather than core nutrition needs.
Details...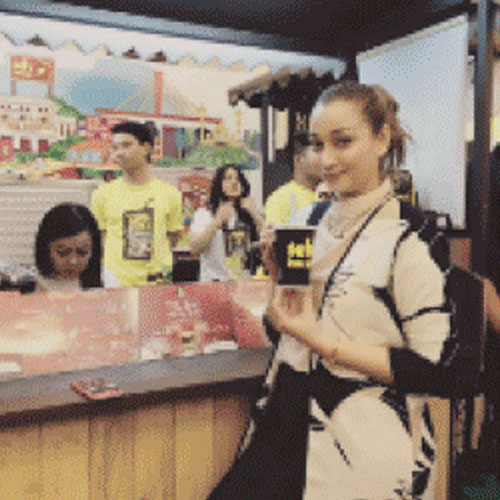 08 May 2016
Teh Kotak in Trademark Market 2016
TRADEMARK MARKET kembali hadir untuk merayakan ulang tahun yang ke-5 di acara yang ke-8 kalinya.
Details...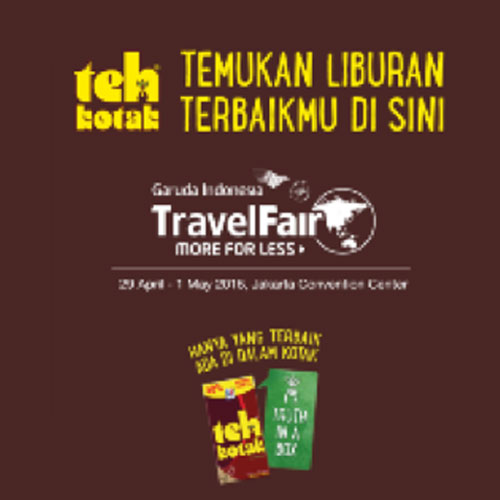 01 May 2016
Teh Kotak Official Drink Garuda Travel Fair 2016
Garuda Travel Fair (GATF) is an annual event exhibition on Tour and Travel which hosted by Garuda Indonesia Aviation Company. This event has become one of the biggest exhibitions on Tour and Travel event in Jakarta.
Details...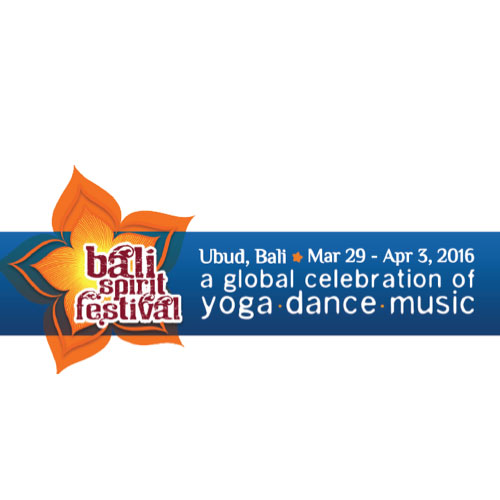 03 April 2016
Bali Spirit Festival 2016
Perhelatan tahunan yang ke 9 dari Bali Spirit Festival telah diselenggarakan tanggal 29 Maret hingga 3 April 2016 lalu.
Details...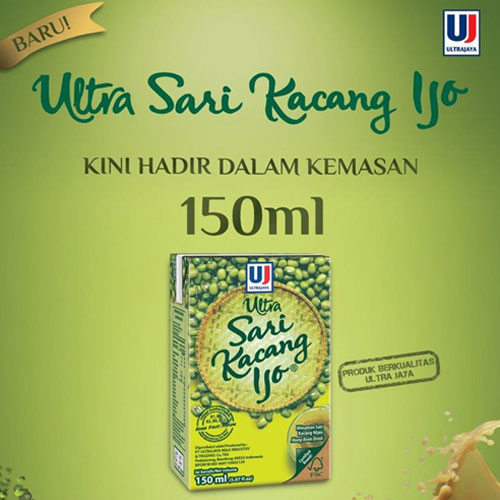 16 March 2016
Launching Produk Baru ULTRA SARI KACANG IJO 150ml
ULTRA SARI KACANG IJO kini hadir dalam kemasan 150ml sejak tanggal 18 Februari 2016.
Details...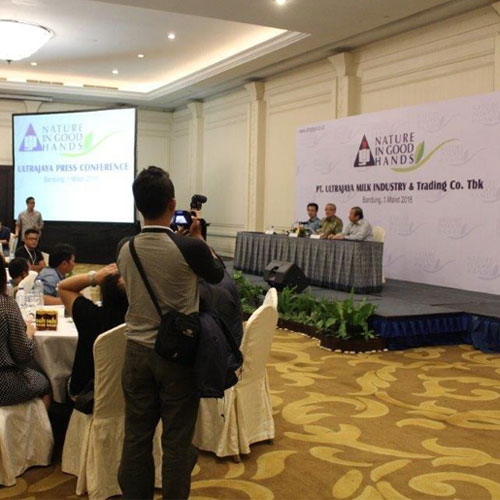 01 March 2016
Ultra Milk is Safe to Consume
Combination of UHT technology and aseptic packaging guarantees no foreign object is able to get inside beverage packs
Details...